"Longest No-Hands Motorcycle Wheelie"
–Name: Elliot Gröndahl
–Age: 30
–Currently: Pro motorcycle stunt rider
–World Record: Longest No-Hands Motorcycle Wheelie
–Where: Mantorp Park
–Distance: 918,245 metre
–Track: 1000-meter drag racing strip
–When: 28th of July, 2023
–Record Certified: 13th of October, 2023
–Previous Record: 580 meters (Aras Gibieža, 2022)
–Bike: KTM SMR 2023
Huge congrats to Swedish motorcycle stunt rider Elliot Gröndahl for securing a World Record title for the "Longest No-Hands Motorcycle Wheelie".
After a few attempts Elliot managed to ride 918,245 meters on the back wheel, without touching the handlebar on the 1000 meters drag racing strip on the renowned racing track, Mantorp in Sweden.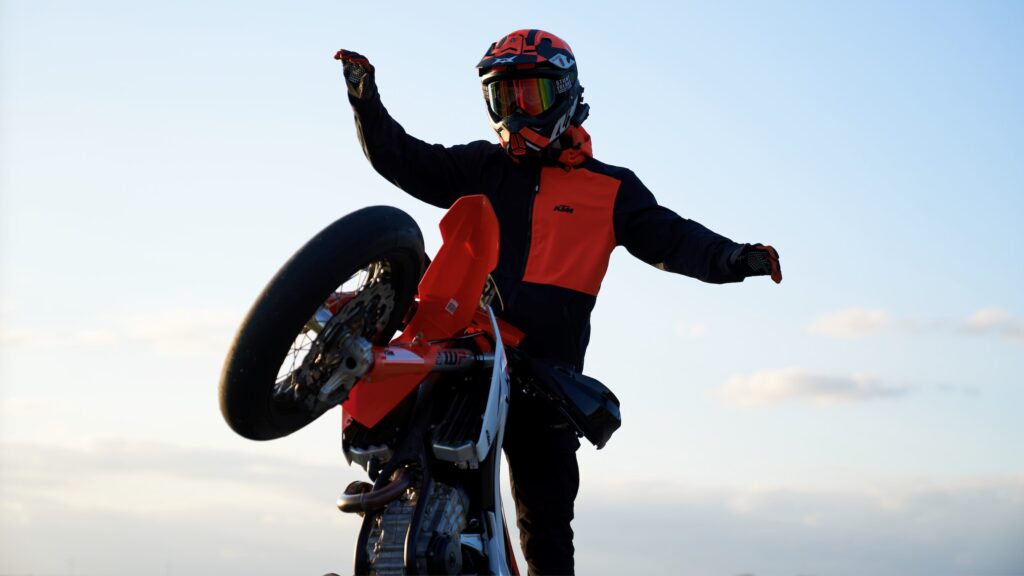 By accomplishing that he beat the previous record of 580 meters set in 2022 by the Lithuanian RedBull stunt rider Aras Gibieža.
Below you can check out a teaser from the record that was certified by Guinness World Record on October 13th, 2023:
Here you can check out a previous video from when we caught up with Elliot in his hometown Malmö, Sweden to hear more about his career, see him in action and of course give it ago ourselves:
Stay tuned for new ground breaking records.
Follow Elliot on Instagram