Partners
Check out a selection of our partners and how they are using our products in the most extreme conditions
For the past 12 years the research schooner Tara Expeditions has been constantly on the move and have traveled 400,000km km across the world oceans and has been an important platform for scientific research to study the impacts of climate change and the ecological crisis on the ocean.
We are proud to be an official supplier of Tara Expeditions supporting the crew with bags to keep their gear dry and protected during their 2-year long journey around the world.
---
WWF- Save the World Oceans
World Wildlife Foundation (WWF) Oceans program reflects the diversity of our marine environment. It focuses on some of the most spectacular places on earth, from idyllic tropics, amazing coral reefs to frozen glaciers, and all the incredible wildlife that live there.
We are proud to support World Wildlife Foundation by donating one dollar per sold product that goes directly to WWF Oceans program to help preserve the world oceans and wildlife.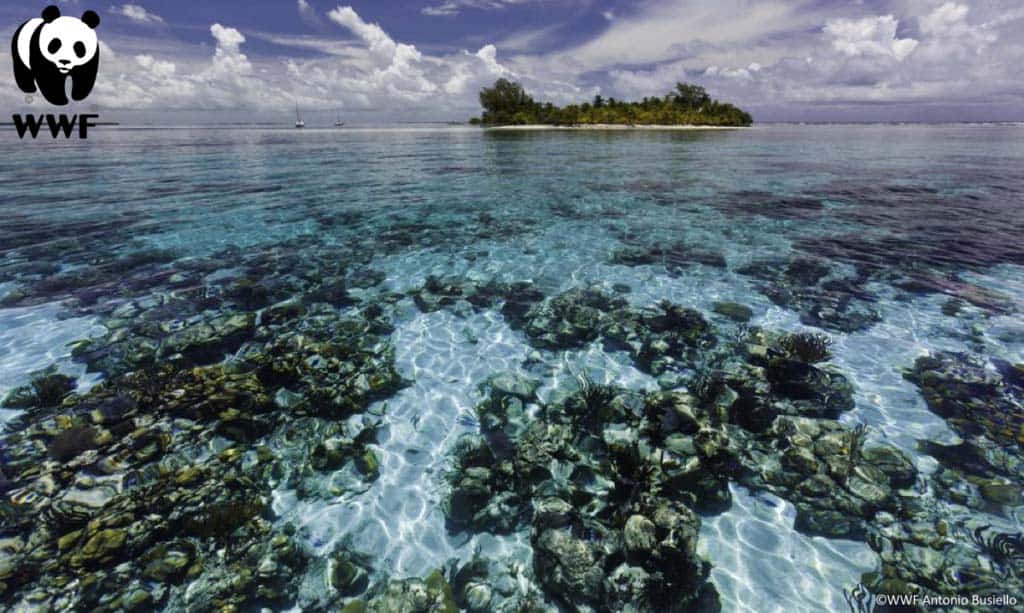 ---
Charity run- 6000km- 8 countries- for 6 months
From time to time you encounter stories that amazes you, stories that are quite difficult to grasp. Olly Woolrych's story is one of those. Imagine yourself running five marathons a week, for half a year, with a total distance of almost 6000 km. Running through every single country in Central America, from Mexico City to Panama City, with one message: to help raise awareness for depression in young people. Olly was thereby the first person to navigate through all eight countries, unassisted.
We are proud that we could support Olly on this incredible journey where he had all his gear packed in our bag that was dragged on a cart in wild terrain during rain season for 6000km, thru 8 countries during 6 months. Olly is now a member of TEAM SUBTECH and we can't wait to see what he is up to next.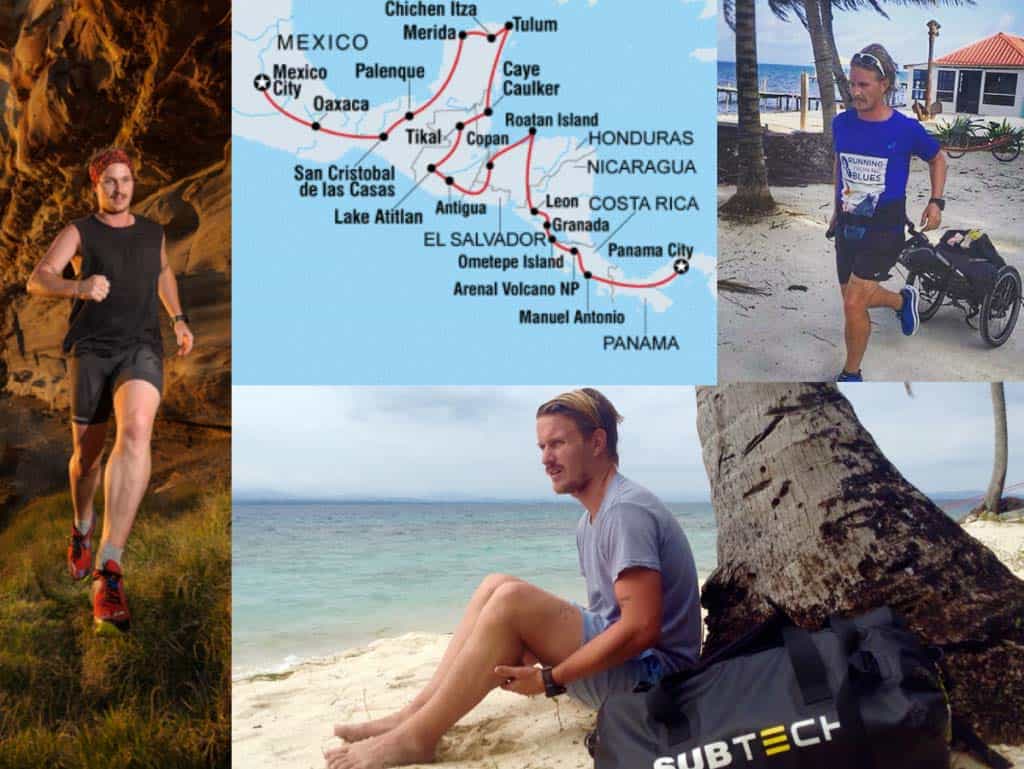 ---
Crossing India by foot to raise awareness for depression in young people
Australian Tom Mackay trekked 900km across India – warding off fatigue, dehydration and deadly animals such as King Cobra snakes – to raise attention to depression in young people.
An epic journey from Bekal, on India's west coast, to the Bay of Bengal along the east coast. Tom completed the solo walk in less than two months, pulling a cart holding our bag with his possessions and camping gear, with which he set up camp along the route most nights.
We are proud that we could support Tom on his great cause by keeping his gear dry and protected at all time during his incredible journey across India.
---
17000 km thru 20 countries in a rundown 4x4
The two technical students Aymeric & Antoine set out to drive thru all of Europe and Asia in a run-down 4×4 Citroën.
A tribute to the unforgettable "Croisière Jaune" in 1931, organized by André Citroën to testify the success of man and machine!
On the expedition the students had nothing but spare parts, tools to fix the car, petrol and our bags packed with necessities.
---
Wouldn't it be awesome to be off work 6 months of the year and just travel the world?
That is exactly what our TEAM SUBTECH member and photographer Vernon Deck is doing as he spends 6 months of the year in the alps shooting powder runs and the rest exploring the world from his sail boat.
We are happy that our bag could keep his most valuable assets on board; his camera equipment and drone dry and safe with our bag.
---
Becoming an U.S. Air Force pilot requires physical fitness, hard work and discipline over an extended period of time where only the best of the best get a chance.
The same goes for their gear that they push to their limit on a daily basis.
We are honored that we have got our products verified by F-16 pilots within the U.S. Air Force.
---
The US Pararescue team are the most highly trained and versatile personnel recovery specialists in the world. Pararescue is the nation's force of choice to execute the most perilous, demanding, and extreme rescue missions anytime, anywhere across the globe.
When it comes to their gear it is only Function, Quality & Durability that matters as it has to withstand the most extreme conditions you can possibly imagine so that they can focus on what they are trained to do, which is saving lives.
We are honored that the US Pararescue team have put our products to the ultimate test before they hit the market.